Your Life,
Your Family,

Your Legacy
Your Trusted Estate Planning Attorney empowering your legacy for today and tomorrow.
Your Life,
Your Family,

Your Legacy
Your Trusted Estate Planning Attorney empowering your legacy for today and tomorrow.
58% U.S. Adults Without a Will or Estate Plan
69% Parents Who Have Not Named Guardians For Their Children
$42B+ In Unclaimed Property In The U.S. ($1B+ in Georgia)
On Average, Families Spend 2 Years In Probate Court That Could Have Been Avoided
Your Life, Your Family,
Your Legacy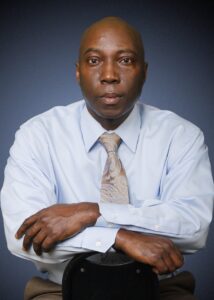 Meet Attorney William L. Gill
My goal is to be your trusted advisor who helps you make the very best personal, financial and legal decisions for your family throughout your lifetime.  I want to help you not just now, but also when you can't be there so that I can help guide your loved ones through a difficult process.
In short, my sole focus is to help families avoid collapse after the death or disability of a loved one.
I want you to know you've made a big step toward peace of mind.
As your Personal Family Lawyer I'd love to start protecting the people you love and everything else you care about today.  I look forward to meeting you.
Do You Need an Estate Plan?
Will, Trust or ....?
What do you really need to keep your family out of court and out of conflict when something happens to you? We cover the three biggest fears people have when it comes to estate planning.
Don't Fail Your Loved Ones
Even if you've created a plan, it may not work when your family needs it. See exactly why most plans fail and how you can put in place a plan for peace of mind. Your family deserves it.
What It Costs To Do It Right
Most people wonder what estate planning should cost and whether they even need an estate plan. We'll guide you to know what the right plan should cost, and also describe our estate planning process so you know your options.
Avoid The Six Mistakes Most Families Make When Choosing An Estate Planning Attorney
Did you know that many families fly in the dark when it comes to securing their legacy for their loved ones? You can avoid these mistakes today by discovering exactly what to consider when hiring the best estate planning attorney for your family.
What's Included In Your Estate Plan?
We customize your estate plan to suit your needs for today and the future.  Planning for your loved ones and legacy is our primary concern.  Your estate plan may include:
Trusts and Wills
General Powers of Attorney
Health Care Directives
Children Guardianship
Adult Guardianship and Conservatorship
Special Needs Trust Planning
Asset Protection Planning
Probate
Trust Administration
Advantages Of An Estate Plan
We can design an estate plan for you and your family that will:
Allow you to determine how your assets are distributed
Prevent your estate from going through a lengthy probate process
Protect you and your family in the event you become incapacitated 
Protect your children and name guardians
Provide Special Needs Planning for those loved ones that will require long-term care
Protect your assets from divorce, creditors, and lawsuits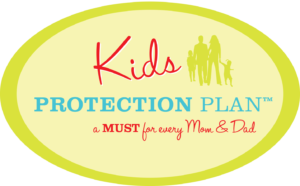 Legal Guardians for Your Kids . . . Absolutely Free!
Protecting your children begins with the essential question no parent wants to think about, but with just a bit of consideration can give you total peace of mind: what would happen to your children if something happened to you?
Name Guardians for Your Kids With Our Kids Protection Plan®
Estate Planning Questions? Schedule a 15-Minute Telephone Consultation
Maybe you've heard that before investing in a professional service you should "get three estimates." While often this is wise…